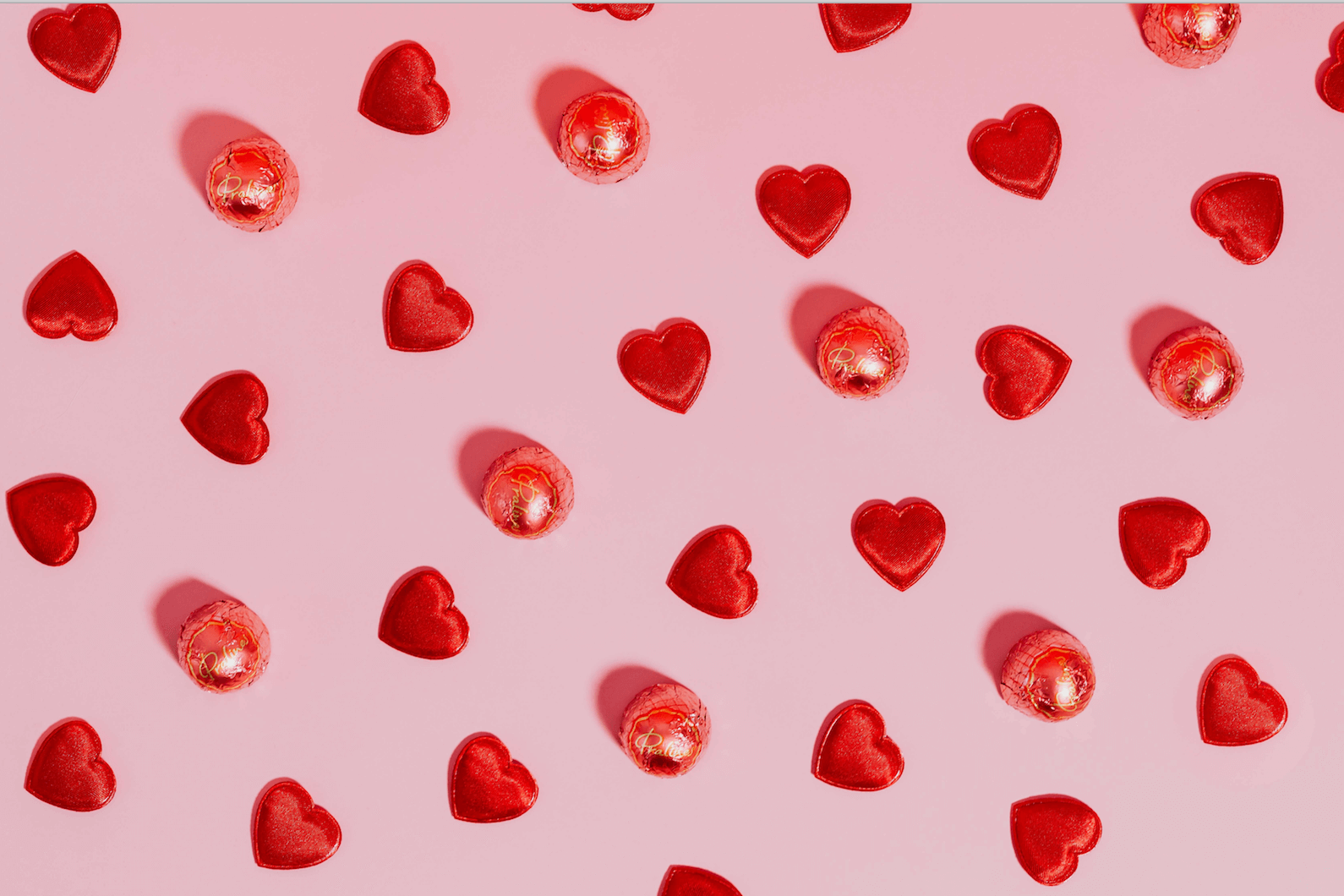 Happy Valentine's Day, Promenade!
Whether you love or hate this holiday, we must admit that Valentine's Day goes way back, and no, it hasn't always been about chocolates and flowers.
Playing Heart To Get?
Valentine's Day originated from the Roman holiday, Lupercalia, which commemorated fertility; however, some historians speculate that Valentine's Day began in Ancient Greece with celebrations of Zeus and Hera's marriage in February.
In the 5th century, Pope Gelasius declared February 14th as St. Valentine's Day, and many Catholics honored the day with religious rituals and feasts. These festivities, however, took a romantic turn in 1357. Chaucer's poetry translated the word "valentine" into a term of endearment for "loved one." As a result, we now celebrate love and partnership on February 14th, Valentine's Day.
Couples, Galentine's, or singles, here's how to celebrate in Baltimore:
All You Knead Is Love, And A Good Dinner
Does someone octopi your heart? If so, treat them to a delectable dinner at Jimmy's Famous Seafood. They're currently accepting Valentine's Day reservations from 6:00—9:00 p.m. Jimmy's Famous Seafood will have a prix fixe menu with surf and turf, and mouth-watering desserts.
Schola is hosting an Aphrodisiacs Dinner from 5:00—8:00 p.m. on Sunday, February 12th. For $90/person, experience roasted oysters, lobster ravioli, beef wellington, and a dark chocolate flourless cake. Tickets are available online.
Mama's on the Half Shell's chefs carefully curated their Valentine's Day menu this year. Their exquisite seafood can be enjoyed in-restaurant with a reservation or at home with carryout options.
Looking for something a bit more romantic? @belvedereandcoevents are partnering with Owl Bar this Valentine's Day. From 4:00-9:00 p.m., guests can enjoy a prix fixe dinner in the Eager Howard Ballroom. Dinner is $85 per person and includes specialty cocktails and a wine list.
We're big fans of Bondhouse in Fells Point. This Valentine's Day, they're offering a prix fixe menu of $95/person; dinner consists of one shareable appetizer, two entrees, two glasses of wine, and one dessert.
We Love You A Whole Brunch
You don't need romance to enjoy a boozy brunch. Absolutely Dragulous is throwing a Valentine's Drag Brunch on Saturday, February 11th, at Peabody's Heights; doors are open from noon to 2:00 p.m.
Love your girlfriends a latte? Take them out to a Galentine's Flamingle's Brunch at the Maryland Zoo. $110 tickets include zoo admission, access to the brunch buffet and open bar, drag performances, bingo, and trivia. Couples and singles are also invited!
These Would Be Gouda For You
Checkerspot is getting cheesy this Valentine's Day. On Friday, February 10th, they're hosting a make-your-own charcuterie board event. For 1.5 hours, Christin of Boards in a Box will teach the class how to make the perfect cheese arrangement and compliment cheeses with various types of meat. Tickets are perfect for singles, Galentine's, or couples; one beer comes with a ticket purchase.
On Saturday, February 11th, Guildford Hall Brewery is hosting a Board in a Box night at noon. If attending by yourself, tickets are $75/person; double admission (two guests) is $90. The first two drinks are free with your ticket purchase.
Gals' Night Out
Kooper's Tavern is celebrating Galentine's Day on February 9th from 6:00—9:00 p.m. There will be pop-up shops, psychic readings, and bottomless prosecco, sangria, and High Noon.
Obsessed with T Swift? No Way Rosé is celebrating the queen herself on Friday, February 10th, with a T Swift Galentine's Dance from 8:00 p.m. — 2:00 a.m. Tickets are available online.
Party in style at The Point in Fells. On Saturday, February 11, they're throwing a Girls' Party at 9:00 p.m. with an open bar, finger foods, photo booth, and DJ. Did you know they also have espresso martini machines available for use?
Looking For a Gift?
Whether it's for a loved one—or a treat for yourself—these local shops are perfect for Valentine's Day.
Berries by Quicha is berry nice; their hand-dipped chocolate strawberries are divine. Try some for yourself, or gift a Love Box.
Bin604 is the wine we want, and they're perfect for yourself, a friend, or a loved one. Shop their world-renowned collection of bubblies, whites, roses, or reds.
Charm City Chocolate will have that special someone melting for you. If you're not in a relationship, treat yourself to their delicious chocolate-covered strawberries, chocolate boxes, chocolate-covered pretzels, truffles, or gummies.
Happy Valentine's Day
However you choose to celebrate, we hope you have an enjoyable Valentine's Day!