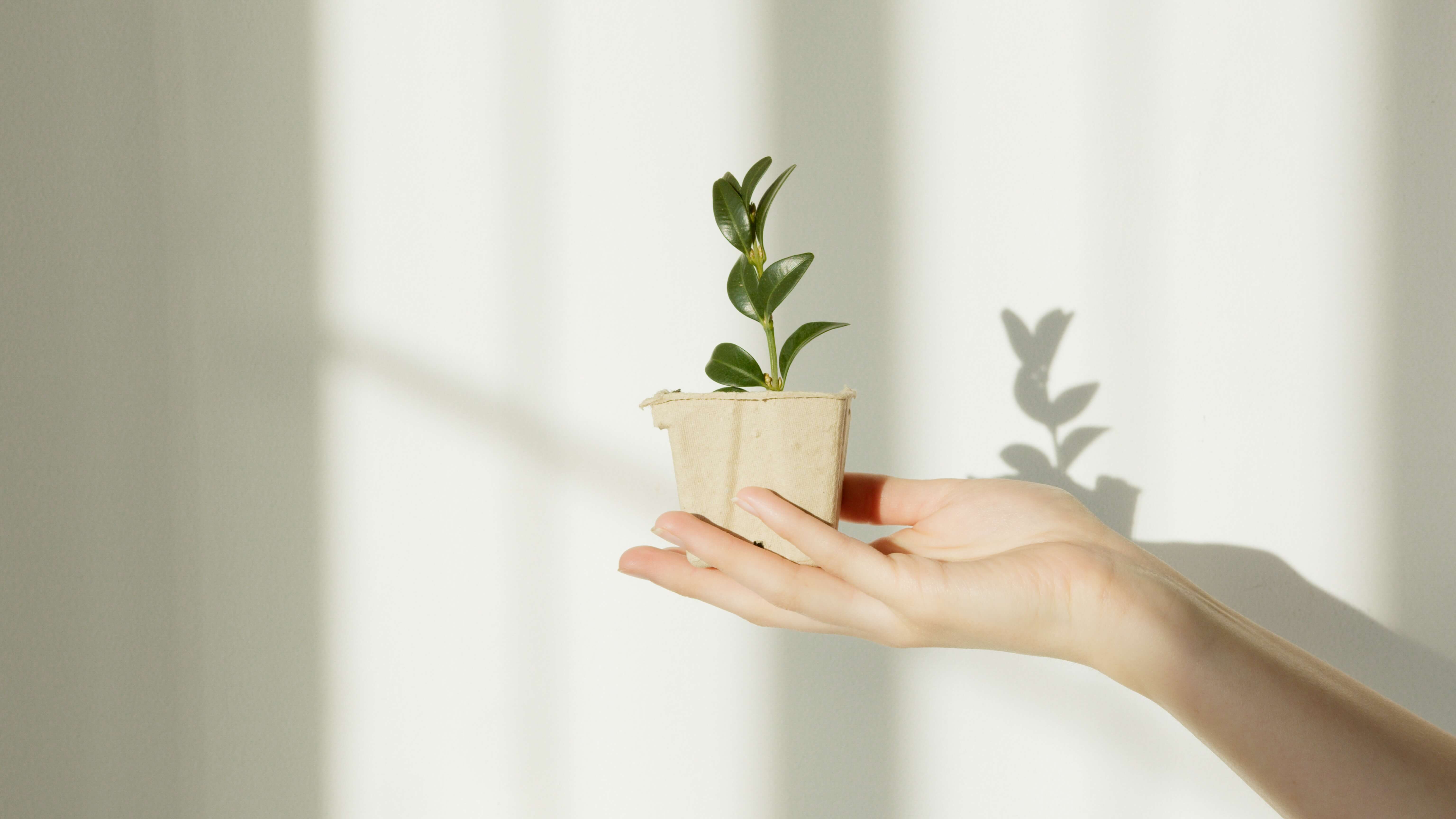 Go Planet; it's your Earth Day!
That's right, Mother Earth's birthday falls on Saturday, April 22nd. Do you know the origin of Earth Day?
The History of Earth (Day)
Earth Day originated in 1970 from the environmental movements surrounding air pollution, freeway constructions, water pollution, and the concern for all living organisms. Earth Day became a global celebration in 1990, with over 1 billion annual celebrators. Today, individuals are raising awareness of climate change, pollutants, and the loss of wildlife through movements, strikes, social media, and Earth Day celebrations.
Here's how you can take part and honor Earth Day in Baltimore:
Get Floral
Earth Day is better with plants and flowers.
Belvedere Square Market is hosting their annual Earth Day at the Square on Saturday, April 22nd. From 11:00 a.m. until 2:00 p.m., the Square will have local food and drink vendors and live music from a violinist. If you spend $15 at the Square, you can receive a complimentary floral arrangement from their pop-up Flower Bar.
The Federal Hill ACE Hardware store is throwing its Annual Garden Party. On April 22nd and April 23rd, plants, pottery, potting services, and tools are 20% off. Spruce up your apartment home and become a plant parent; all of us could breathe a little better with the help of an indoor plant.
B.Willow is holding an Earth Day Market on Saturday, April 22nd, at 11:00 a.m. They will be joined by local vendors, not-for-profits, and the Baltimore Tree Trust. Stop by, purchase a plant (or two), and see what the community has to offer.
Happy BEARTHday!
Spend the Earth's birthday volunteering.
Patterson Park is holding its Earth Day Extravaganza on Saturday, April 22nd, from 9:00 a.m. until noon. It's the perfect opportunity to volunteer and beautify a local park by picking up trash, planting new trees, gardening, and edging walkways. Sign up here to volunteer. (P.S. There will be free coffee!)
The Canton Community Association (CCA) is hosting an Earth Day Community CleanUp & Swap from 10:00 a.m. until noon in O'Donnell Park. It would mean the world to the Earth if you volunteered or helped garden on Saturday, April 22nd.
Do Something Special on Earth Day
It's a celebration, after all!
Earth Day is coincidentally Mr. Trash Wheel's Birthday! Celebrate Mr. Trash Wheel's Earth Day Birthday from 3:00 p.m. to 6:00 p.m on Saturday, April 22nd in the Inner Harbor. Patrons will meet reptiles and pythons, enjoy desserts, and see performances from the Trash Wheel himself.
May the Forest be With You
During these Earth Day inspired workouts.
Motion Collective on the Avenue is hosting an Earth Day Yoga Session at the Druid Hill Zen Park Garden on Saturday, April 22nd, from 10:00 a.m. until noon. For $22, this yoga session will ground participants to the Earth with an all-levels yoga flow. 10% of all proceeds will go toward Baltimore City parks.
The Canton Waterfront Park is hosting a Hands-On HIIT Earth Day Cleanup on Sunday, April 23rd. At 11:00 a.m., there will be a guided HIIT workout routine, followed by a one-hour trash pick-up, and happy hour at Raw & Refined.
Happy Earth Day!
We hope you take this Earth Day as an opportunity to give back to our planet.